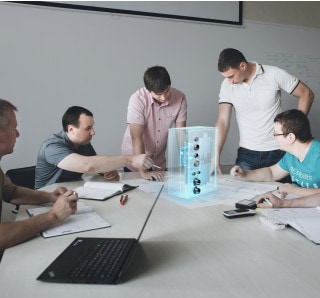 STRIM is a customer-oriented company that develops electronic products and provides technical support at all stages of its life cycle.
Our slogan is "connecting technologies", it reflects the essence of our solutions in the field of specialized vehicles automation.
We are fast, flexible and growing company capable of working with large manufacturers.
We create innovations for mobile transport. For over more than 20 years we have been producing and supplying products to the conveyors of large manufacturers in Belarus.
We develop electronic components, mechatronic modules and hydromechanical units that combine electronics and mechanics for mobile vehicles
electronic control modules;
rotary electromechanical actuators;
electric traction converters;
electronic gear selectors;
electronic pedals;
visualization panels and control panels;
electronic joysticks and manipulators;
sensors.
We create control systems for mobile machines, diagnostic systems and technical monitoring solutions
electronic control systems for hydromechanical transmission;
electronic control systems for ICE;
electronic control systems for traction electric drives;
electronic control systems for truck cranes and hydraulic lifts, garbage trucks and other specialized vehicles;
electronic hydraulic brake control systems;
electronic suspension control systems;
electronic-hydraulic steering system of multi-axle chassis;
electronic on-board monitoring system ("black box").
We solve comprehensive problems in the field of management allowing to coordinate the operation of several systems simultaneously.
Analysis
It is known that the success of the development is determined by the formulation of the problem.
Analysis of a problem and preparation of technical specifications for a control system, module, node.
Technical proposal
Based on our knowledge and experience, we develop a technical proposal.
New product
After agreement with the client, our team creates a design of a new product.
Test drive
New product is tested by the customer. The customer provides a prepared test object.
Supply
After the tests, the product is delivered to the customer in agreed batches and within the required time.
Training
We help and train the customer's specialists to work with our products for free.
Warranty
Our company provides a two-year warranty for products supplied.
Support
STRIM guarantees product support during the lifetime of the customer's facility (at least for 10 years)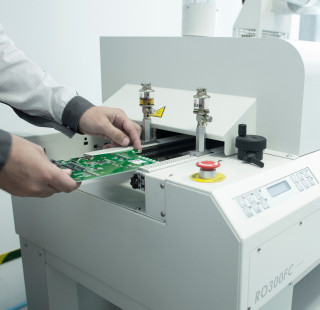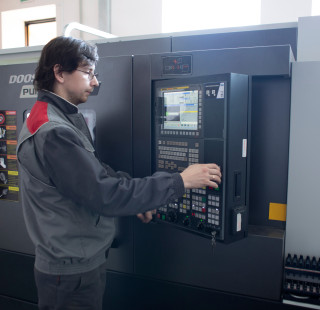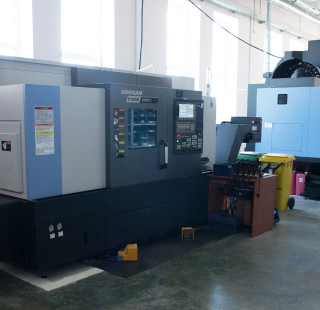 We use modern equipment for the production of electronic devices such as:
– automatic assembly area
– manual soldering area
– harness assembly area
– production of printed circuit boards
– polymer coating area
– laboratory of electric drive
– laboratory of hydraulics
In the production of electronic systems, we use high-quality materials and electronic components from reliable manufacturers and suppliers. The assembly of the company's electronic devices is carried out by highly qualified personnel. We are responsible for the quality of our products and are constantly improving procedures, processes and services, as well as the internal training of personnel.