AC-2 charging station
for business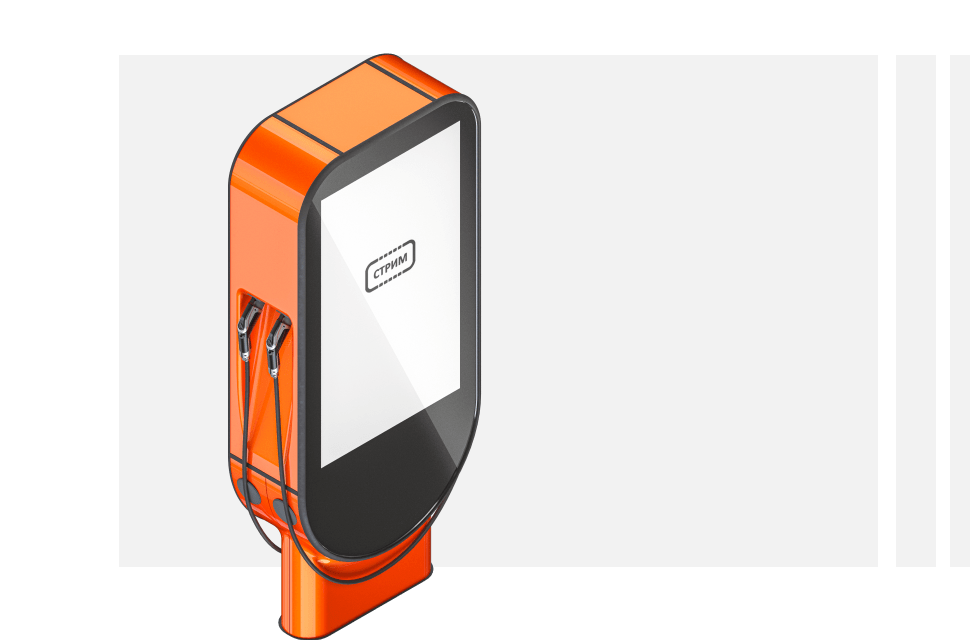 Charging station "STRIM-effect" with LCD monitor for two electric vehicles. Playback of advertising multimedia and mobile applications in HD is a great opportunity for business.
It can be installed both outside and inside parking lots. Installation of an additional screen, equipment, options and design by request.
Display panel
| | |
| --- | --- |
| Panel type | 55" D-LED FHD |
| Display resolution | 1920×1080 px |
| Aspect ratio | 16:9 |
| Brightness | 2500 nits |
| Contrast | 5000:1 |
| Response time | 6 ms |
| Viewing angle | 178° |
| Dimensions (height/width) | 1227,4×698,2 mm |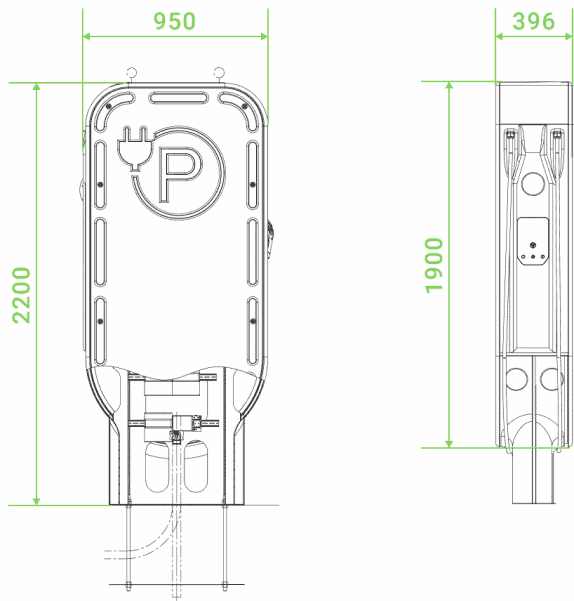 Power supply
| | |
| --- | --- |
| Power supply voltage | 380 V |
| Power supply frequency | 50 Hz |
| Maximum charging current (per channel) | 32 A |
| Required cross-section of the supply cable | Cu 10 mm2 /Al 16 mm2 |
Vehicle connection
| | |
| --- | --- |
| Cable + connector J1772 | 1 |
| Cable + connector IEC 62196-2 | 1 |
Communication and interfaces
| | |
| --- | --- |
| GPRS modem | optional |
| Ethernet | |
| Operating mode indication | |
| Built-in electricity meter | |
| Smart-card reader | |
| OCPP 1.6 protocol support | |
| Microphone | |
| Speakers | |
| Gesture control | |
Security
| | |
| --- | --- |
| Leakage and short circuit protection | |
| Overvoltage protection | |
| Degree of protection | IP55 |
| Automatic shutdown when charging is done or cable/connection issues found | |