Crane outriggers control system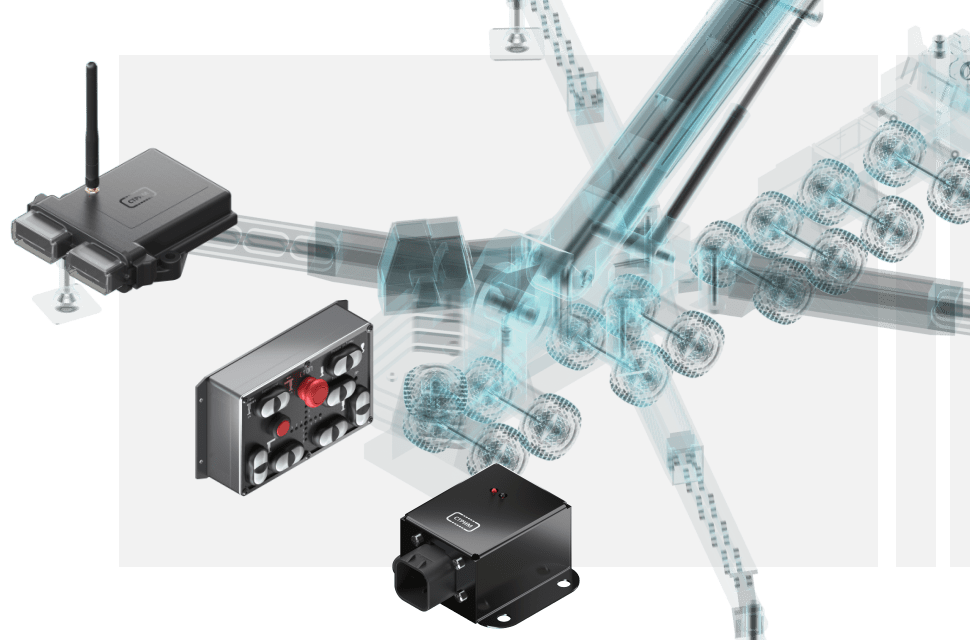 The system allows to control over the crane outriggers in manual and automatic modes. It is equipped with a special roll angle sensor that acts as a tilt indicator of the crane body. The process of unfolding the outriggers can be controlled from the cabin by using a keyboard or a wireless remote control panel.
The system complies with the European safety requirements.
structure of the
Crane outriggers control system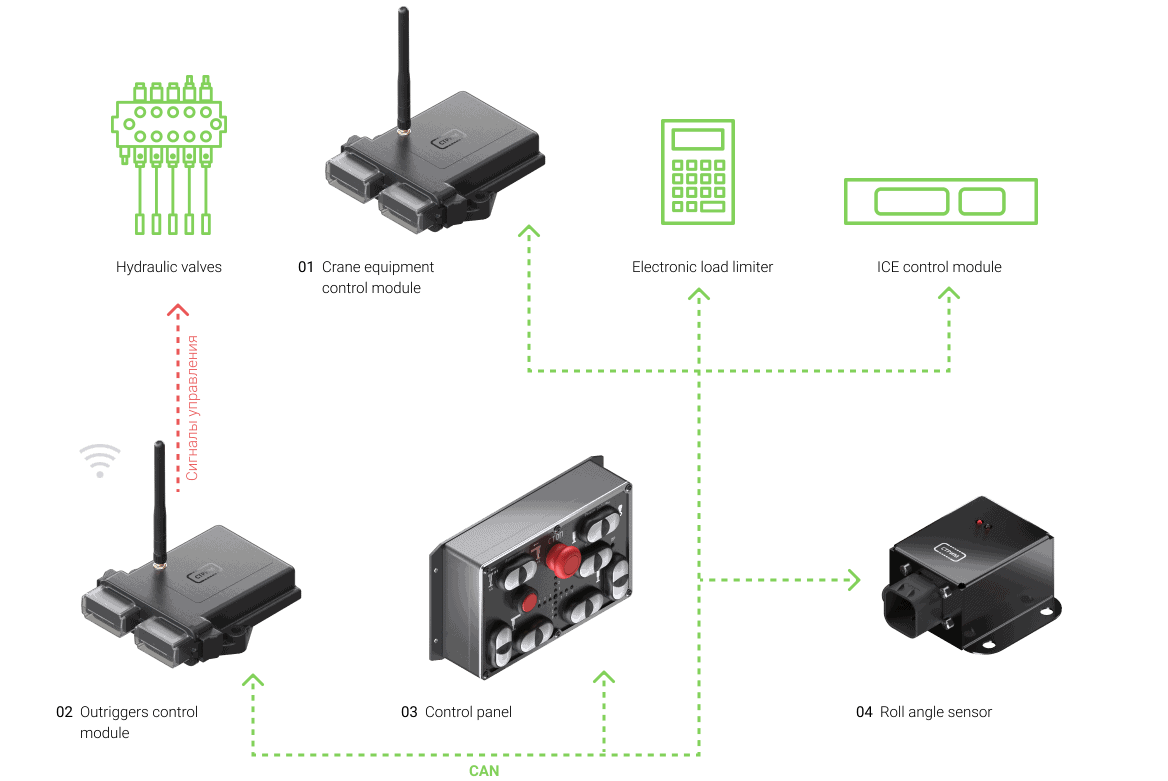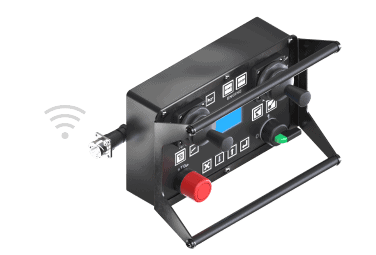 the control system capabilities
Control from
the chassis/cabin
Remote control
capability
Manual control
capability
Improved crane
placing precision
The control system can be optionally equipped with BARS-2020 module allowing for the data collecting on the state of critical nodes of the crane and the control system. The collected data can be directly processed by our specialists for the future diagnostic and repair procedures.