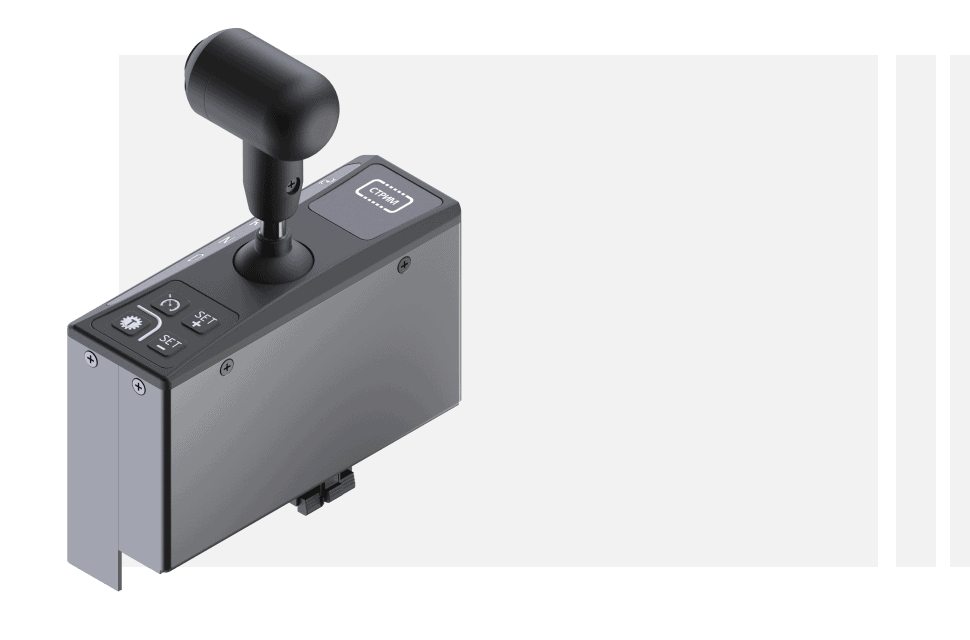 The selector is intended for use on vehicles in various types of transmission control systems – mechanical, hydromechanical, hydrostatic, electromechanical. The selector works with other electronic devices of the vehicle via the CAN interface (J1939 protocol).
Using the lever mechanism of the selector and the "MODE" button, the driver controls the transmission:the direction of travel, operating mode and gear number (for a stepped transmission). The selector also reads and processes signals from sensors and transfers information via the CAN bus.
The selector lever has three main positions: D – forward movement, N – neutral, R – reverse. The current position is displayed on the indicator panel with a backlight. The "MODE" button can be used to select the transmission operating mode – automatic or command. The alphanumeric display can display the selected driving mode, or diagnostic information.
General specifications
| | |
| --- | --- |
| Operating supply voltage range | 18 – 36 V |
| Rated supply voltage | 24 V |
| Number of discrete outputs | 12 |
| Number of CAN interfaces | 1 |
Operating conditions
| | |
| --- | --- |
| Ambient temperature | -40…+65 °C |
| Relative humidity, at 20 ° C | 80% |
| Atmosphere pressure | 630 – 800 mm Hg |
Dimensions
| | |
| --- | --- |
| Size (length / height) | 176х322 mm |