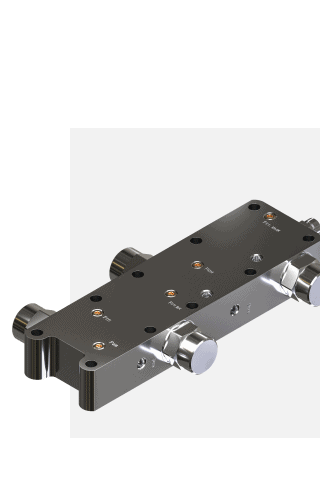 Pressure regulator for automatic transmission control systems. Allows to adjust the main pressure in hydraulic control systems, pressure in torque converters and transmission lubrication systems. The main pressure can be switched to different levels depending on operating modes.
Basic level: 12 bar,
setting range: from 12 bar to 25 bar.
The pressure in torque converters can be set in two levels of 3.2 bar and 5.6 bar. Lubricant pressure 1.4 bar.
The pressure regulator has stable characteristics in the flow range up to 180 l/min.