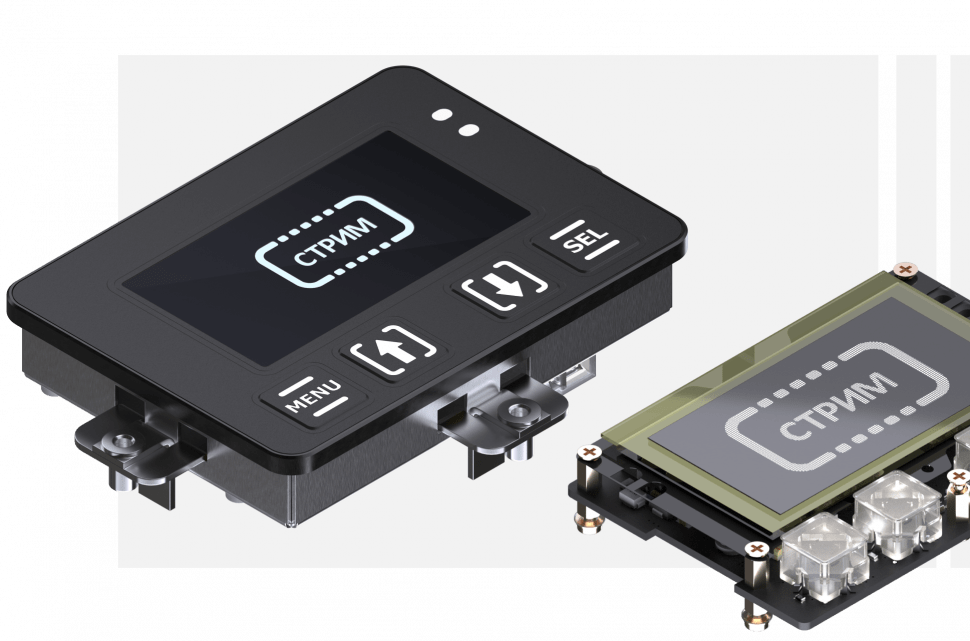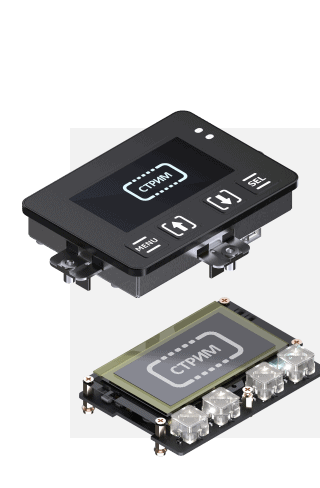 PV-3 is a multifunctional electronic display that works with electronic units of various vehicle systems via the CAN (J1939 protocol) and displays operating parameters of systems on its screen.
The PV-3 display can work with electronic engines (Cummins, Detroit, Deutz, CAT, YaMZ, MMZ), electronic transmissions (Allison, DANA, ZF, STRIM), electronic braking systems of various manufacturers.
In addition to standard J1939, it is possible to work with proprietary protocols.
General specifications
| | |
| --- | --- |
| Rated supply voltage | 12 – 24 V |
| Power consumption | 4 W |
| Number of CAN interfaces | 2 |
| Number of discrete inputs | 2 |
| Number of analog inputs | 1 |
| Screen size | 3,37′ |
| Brightness | 50 cd/m2 |
| Display type | OLED (monochrome) |
| Screen resolution | 240×128 px |
| Viewing angle | 160° |
| Weight | 300 g |
Operating conditions
| | |
| --- | --- |
| Ambient temperature | -40…+65 ºС |
| Relative humidity at 25 ° C | 80% |
| Atmosphere pressure | 630 – 800 mm Hg |
Dimensions
| | |
| --- | --- |
| Size (length / width / height) | 118х86х30 mm |