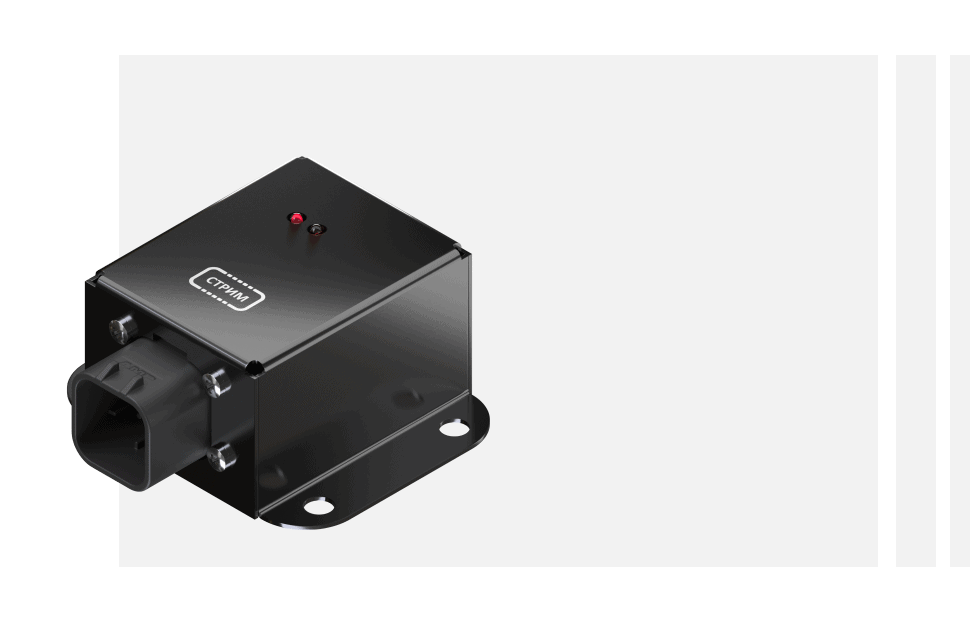 The roll angle sensor is a special solution for leveling systems, suspensions and outriggers.  The sensor determines longitudinal and lateral tilt angles, lateral and longitudinal angular velocities, linear transverse and longitudinal accelerations.
The sensor transmits the parameters within the three-message packet via the CAN bus. The data transfer protocol is proprietary. Output interval is configurable starting from 5 ms. Calibration via CAN is also supported.
The sealed housing and IP68 connector protection allow for outdoor installation with the possibility of short-term water immersion up to 2 m.
General specifications
| | |
| --- | --- |
| Operating voltage range | 9 – 32 V |
| Consumption current, no more | 30 mA |
| Weight | 125 g |
| Sensor type | MEMS |
| Security degree | IP67 |
| Repeatability of zero | ±0,18° |
| Non-linearity (measurement error) | <0,5° |
| Measurement range on two axes | ±90° |
| Measurement range of angular velocity along three axes | ±2000 grad/s |
| Acceleration measurement range on three axes | ±16g |
Operating conditions
| | |
| --- | --- |
| Ambient temperature | -40…+85 ºС |
| Atmosphere pressure | 84 – 106,7 kPa |
Dimensions
| | |
| --- | --- |
| Size (length / width / height) | 117х78х38 mm |