Trailer lights controller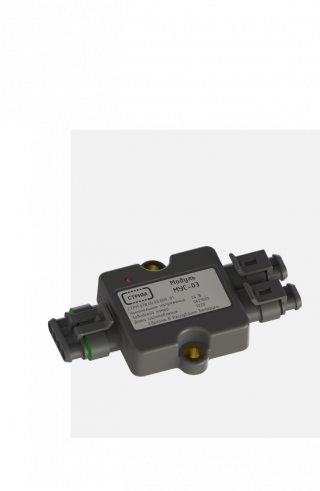 The MUS-03 module is designed to control over the lights and lighting equipment of trailers or semi-trailers using the signal coming from the tractor switches of clearance lamps and direction-indicator lamps.
MUS-03 operation principle
As the clearance lamps on the tractor are turned on, the signal goes to the control module MUS-03, which activates the side clearance lamps of the trailer (semi-trailer) (A).
In case of active turn indicators (for instance, the left one), the MUS-03 switches the side lights on the left to the turn signal mode (B,C).
When the tractor's emergency stop button is pressed, the module switches the side lights in emergency mode (D).
Key feature:
One set of lamps of the trailer (semi-trailer) can operate in three modes: clearance lights, turn signals, emergency stop signals.
No additional power supply is required. MUS-03 uses the power bus of the trailer, for example, when the parking lights are activated, the module is powered from this circuit.