Vehicle suspension electronic control system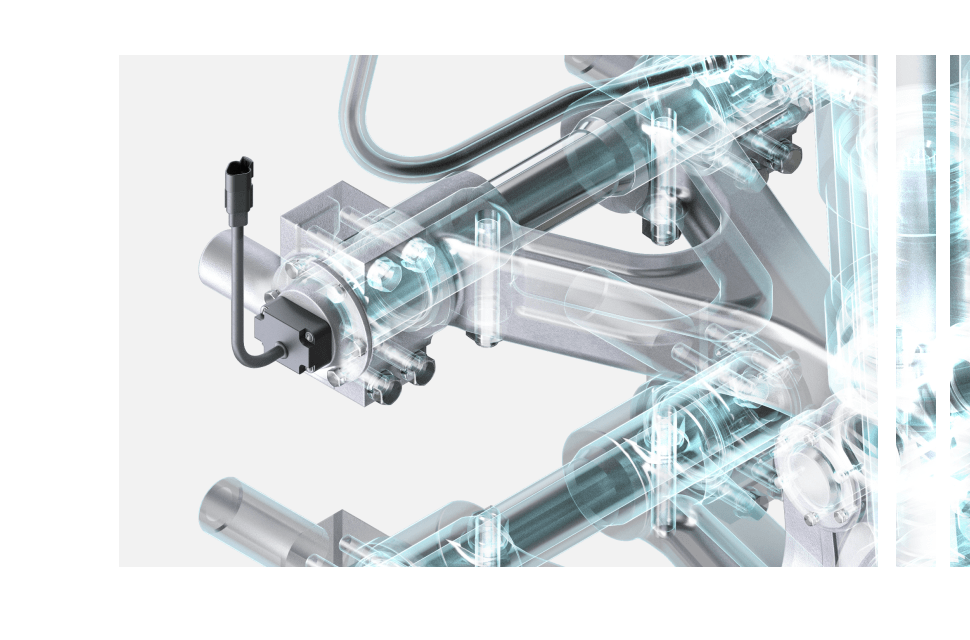 Electronic suspension position control system is a solution for trucks and special chassis with air and hydropneumatic suspension. The system allows to set the position of the vehicle suspension in three fixed positions – lower, middle, upper.
Electronic position sensors (DP-02.1) set chassis to the desired position with high accuracy.
The tilt angle sensor (DUNG-02) controls the roll of the machine in a turn. The system has a function of automatic calibration of position sensors, which simplifies installation on the vehicle.
structure of the 3-axle chassis suspension control system
control system capabilities
Ground clearance adjustment for three positions: lower, static, upper;
High positioning accuracy;
High reliability of noncontact position sensors;
Automatic calibration of position levels;
Visualization of system actions on the panel screen;
Roll control when cornering;
Automatic leveling of the chassis on the ground;
Diagnostics of components of the suspension and electronic control system.